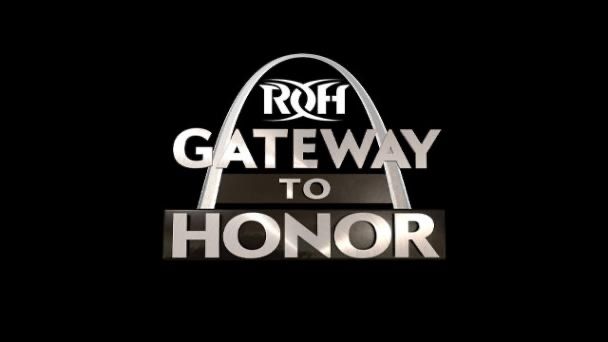 Matches from Ring of Honor Gateway to Honor:
1.Villain Enterprises vs Briscoes, Slex ***3/4
2.Castle vs Cobb vs King vs Hotsauce ***1/4
3.Lethal,Gresham vs MexiSquad ***1/2
4.ROH World Title: PCO(c) vs Rush vs Haskins ***
Thoughts:
As my boycott continues, I complete working through earlier 2020 stuff from a list that just keeps getting smaller and smaller. Note, for anyone curious, that for me to watch another show this year I am going to need to see major steps taken in regards to safety. AAA, for context, is arguably doing the best job of running right now while being safe but that's not enough for me. AEW last week did decent, too. Not enough. My standards here are high because, as I've said before and as was echoed by Scurll in a recent podcast, wrestling is awesome but it's not worth a single person dying as a result of new shows.
Anyway, let's take a look at the most recent Ring of Honor show. It's sad how little buzz they are getting this year, but I get it. Much in the same way Impact continues to fight an uphill battle, ROH threw away many of their fans, especially last year. Once bridges are burned, especially with so much quality content out there, it's hard to rebuild that gap and bring people back in. One of the sad repercussions that the wrestling world was dealt due to Covid-19 is that I think ROH was on a very good run so far and had a lot of potential moving forward to win back some grace points. I applaud the way they've handled the pandemic thus far, though, and hope that others do, too. If you agree with the sentiment, consider checking out my recommendations list and seeing what ROH matches catch your eye.
Hell, I'll make it easier. Here are the best ROH matches of 2020 that I've seen before this show, in order of how fucking awesome they were:
-Faccion Ingobernable vs Villain Enterprises from Honor Reigns Supreme ****
-MexaBlood vs The Briscoes from Free Enterprise ****
-MexaSquad vs Villain Enterprises from Saturday Night at Center Stage ***3/4
-Dragon Lee vs Everett from Saturday Night at Center Stage ***1/2
-Flamita vs Flip Gordon from Honor Reigns Supreme ***1/2
-The Briscoes vs Cobb, Maff from Bound by Honor ***1/2
-PCO vs Dragon Lee at Bound by Honor ***1/2
Now, let's get to the pulls.
Up first, Villain Enterprises took on the trio of Jay and Mark Briscoe and their partner, Slex. The way they've booked Slex thus far is interesting for sure. I appreciated that they put down some seeds with a brief, not overdone, tension moment and also having Slex take the L as it sets up a potential next match between him and the Briscoes. The contest itself was great, high speed stuff that didn't overstay its welcome with the right team winning.
Post-match, SOS ran off Slex.
In our second pull of the show, Dalton picked up a surprising win in four-way action. I am still a bit bitter over how Lifeblood turned out and Castle pinning Tracy clean here further reminded me of that. This was fun stuff, but remained right outside of recommendation levels because honestly it was a bit rough around the edges and had a pace that didn't work entirely in favor of the time given. I might be a bit low on this one versus where others stand, for the record.
Following that up, Lethal and Gresham played their game and took the hot MexiSquad down a peg. While more grounded and strategical than expected, it was very good and featured solid limb and story work. Worth seeing for sure.
Closing this one down, PCO defended the top prize against Haskins and Rush. It's fitting that the last ROH show of the year, as of now, saw Rush take back the belt he never should have lost. Scurll has said that the next gig was meant to be the show that he felt was his official complete vision event and I am eager to see what that entails once they do begin running again, assuming they handle that move tastefully, of course. Know that I also like the idea of seeing more of Mark in main event moments. The match in question was short but good, though easily the weakest quality-wise of the four. Still, a thumbs up for the progress made.
Ring of Honor might not be back to the same form of their glory days, but I continue to enjoy them for what they are. I am appreciative of how they handled COVID and will eagerly await their return once it happens. Make sure to check my recommended bouts out and give them some love. I'll try to work through more CHIKARA Action Arcade in a bit but for now, good night.