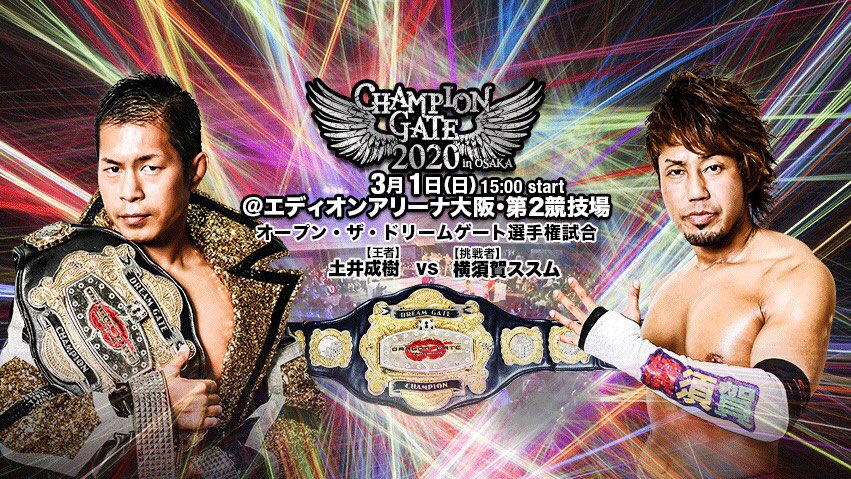 Match from Dragon Gate Champion Gate in Osaka Night Two 03/01:
1.
Open the Dream Gate Title: Doi(c) vs Susumu
****
Thoughts:
Doi's reign continues, this time with the champ facing the highly talented Susumu and putting him down on the scrap heap just like he did with Kzy the month prior. It was the right call and the match itself was fantastic stuff.
Good limb work, nice nearfalls, and a fun use of familiar drama.
How much longer can Doi keep the belt?