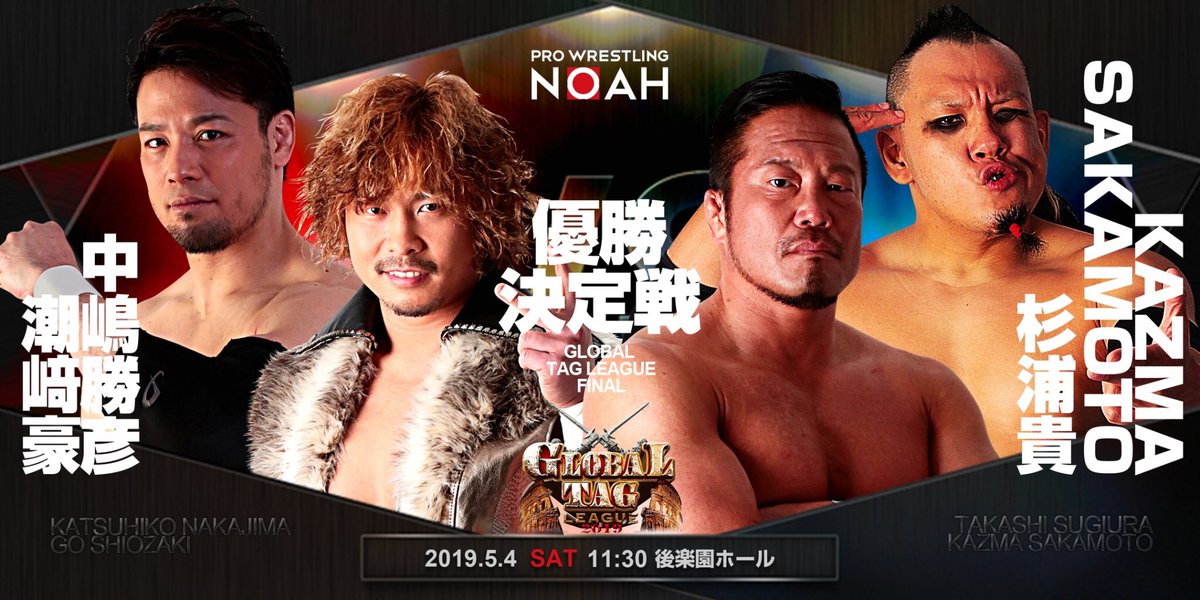 Match from Pro Wrestling NOAH Global Tag League Finals
1.GTL Finals: Sugiura, KAZMA vs AXIZ ****
Thoughts:
One of my biggest issues with WWE is how badly they treat tag team wrestling these days. Luckily, most of the other promotions that matter don't have the same level of disdain against the concept and instead use respect with understanding of how important it can be.
Hell, look at who wins this one! What a way to elevate KAZMA and give the almighty Sugiura something fun to do. And AXIZ, the current GHC Tag Champs, are wildly entertaining as a group. I mean, Go and Nakajima are amazing on their own, but I really dig them as a pair. This match just happened to be a fantastic experience, too, definitive of the genre that NOAH does so well.
If you enjoy hard hitting puro tag action, give this one a view.