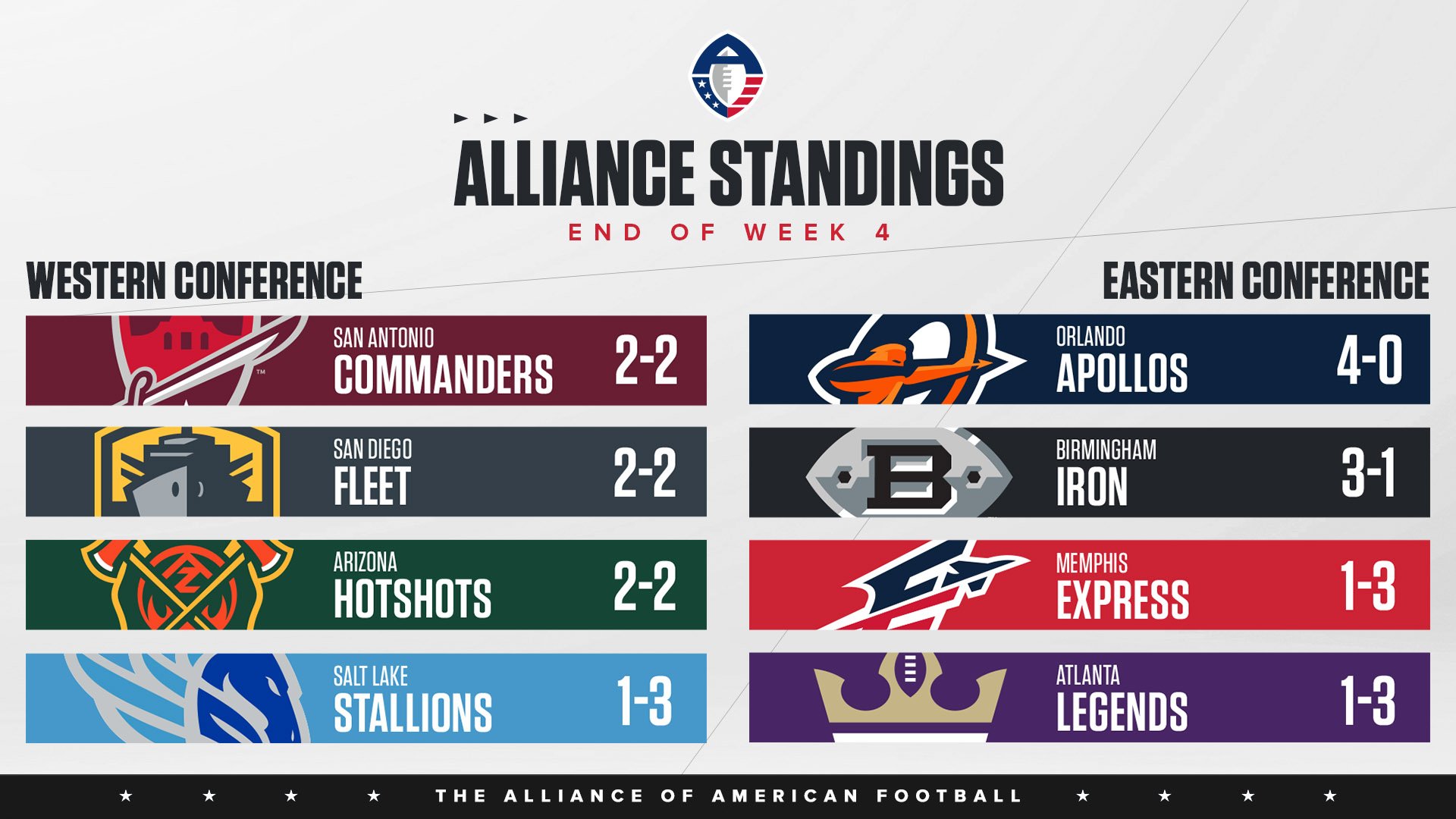 8. Atlanta (1-3)
Yea, they finally got a win but they still suck if we're being honest. The QB switch might help them finally climb a spot or two here, but don't expect to see them in the upper half this season.
7. Memphis (1-3)
Zach looks decent at QB and the defense has been solid enough. They beat the Fleet, knocking them down as they began to get into a groove, but it'll take a lot of work for them to really start to break into 500 territory.
6. Salt Lake (1-3)
They have largely been close to victory every week, but Salt Lake continues to whimper through the season. They are playing one dimensional football, and need new tricks fast.
5. Arizona (2-2)
The Hotshots looked like contenders not long ago, but have fallen quickly down the rankings. I am unsure exactly what happened in Arizona, but they need to get back their confidence quickly before the wheels fall off and the L's pile on any further.
4. San Diego (2-2)
San Diego was riding high but got shot down before they could make anything of a streak last week. Now, the Fleet need to rebound and play smarter football if they really want to be considered contenders.
3. San Antonio (2-2)
The ups and downs in San Antonio have been enough already to give fans whiplash. The defense is helping make up for the offensive issues, but how far will they really go playing like this?
2. Birmingham (3-1)
They might have dropped their first check into the L column, but the Iron remain the second best team in the Alliance for now. The Iron are hard-to-kill, and impress even in defeat which is exactly what a championship caliber unit should display.
1. Orlando (4-0)
Orlando are the kings at the top of the mountain, looking down at the other seven teams with a smirk. If they aren't in the championship game at the end of the season, it's only because the Alliance ran out of funds and had to close up shop early.