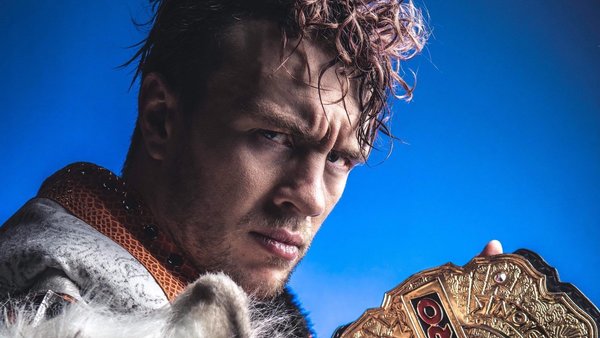 And now we're done with the second month of 2020. It's a good feeling. So, let's close things out the right way and take a look at some last minute pulls! Note that this time I'm just including general thoughts alongside each match description/rating/link.
Match from Diana 02/09:
1.
Team Sendai vs Haruka,Kaoru,Inoue
***1/4
The Sendai Girl squad were good as usual and the size dynamics at play here made for a few fun moments but this still wasn't anything I'd recommend. I just had to see a DASH match right now and this looked promising. Skip it.
Match from RevPro High Stakes 02/14:
2.
Undisputed British HW Title: Sabre(c) vs Ospreay
****1/2
Hell yes, this fucking rocked. Not only was it another superb showing from my 2019 Wrestler of the Year as well as one from my favorite tech wizard, but this was a true MOTYC with high quality action alongside top notch storytelling and drama. Don't miss this one!
Match from Sendai 02/16:
3.
Kagetsu vs Chihiro
***3/4
Kagetsu will be missed! This was a great contest, putting over Chihiro on her way out. Well worked stuff, well worth seeing.
Match from The CRASH 02/22:
4.
Bandido, Dragon Lee vs Lethal, Gresham
***1/2
The CRASH still finds ways to put out quality content from time to time, even though they've clearly dipped since their peak days. That's fine, because I'm just happy they booked this at all. Strong examples of team work were on display, as expected, and both teams stepped up nicely here. Very good.
Match from Diana 02/22:
5.
Yoshiko vs Sareee
***3/4
I absolutely hate that Sareee has signed with WWE. I hope she makes good money, leaves, and then goes somewhere like STARDOM when she's done being misused. On her way out, we got this little gem. I still have no idea why Yoshiko continues to be booked, though. Check this one out, either way especially if you watch WWE and want a taste of what Sareee has to offer.
Match from IWRG 02/23:
6.
Puma,Relampago,Skywalker vs Demonio,Fuerza Guerrera Next Gen,Super Nova
***3/4
We close this month with a nice trios encounter from IWRG. I still wish Imposible hadn't changed his damn name, but whatever. This was a great outing and another example of why IWRG is one of the best promotions you likely aren't watching!