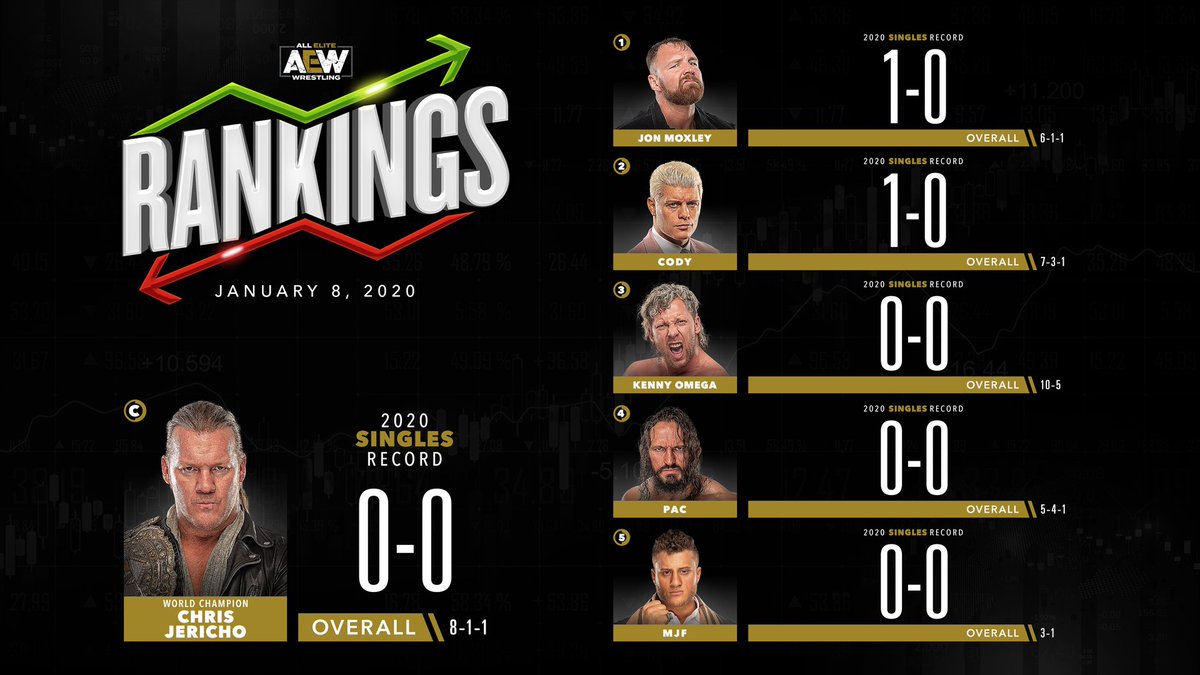 Our first set of rankings are here for the new year and the standings are reset. For those having trouble wrapping their heads around the concept (hopefully no one who visits this blog), think of it in the same way NCAA rankings work and you should be fine.
MEN'S RANKINGS
Champion: Jericho
1.Mox
2.Cody
3.Omega
4.PAC
5.MJF
Thoughts:
The road to Jericho/Mox continues. Past that, everyone else is too busy in their own things to worry about the title.
WOMEN'S RANKINGS
Champion: Riho
1.Stratlander
2.Shida
3.Nyla
4.Kong
5.Baker
Thoughts:
Riho has a line of challengers, starting with the rise of Kris but has the Nightmare Collective on her back, as well as the others all placing a firm target. The division is starting to gel but needs the Collective shit put on the backburner to move forward.
TAG TEAM'S RANKINGS
Champions: SCU
1.Proud N' Powerful
2.Young Bucks
3.Lucha Bros
4.Best Friends
5.Dark Order
Thoughts:
Arguably the best division of AEW, SCU have no shortage of worthy challengers and I'm expecting new champs sooner than later. The Dark Order stuff needs to be treated like the Nightmare Collective and placed in a lesser light, though.