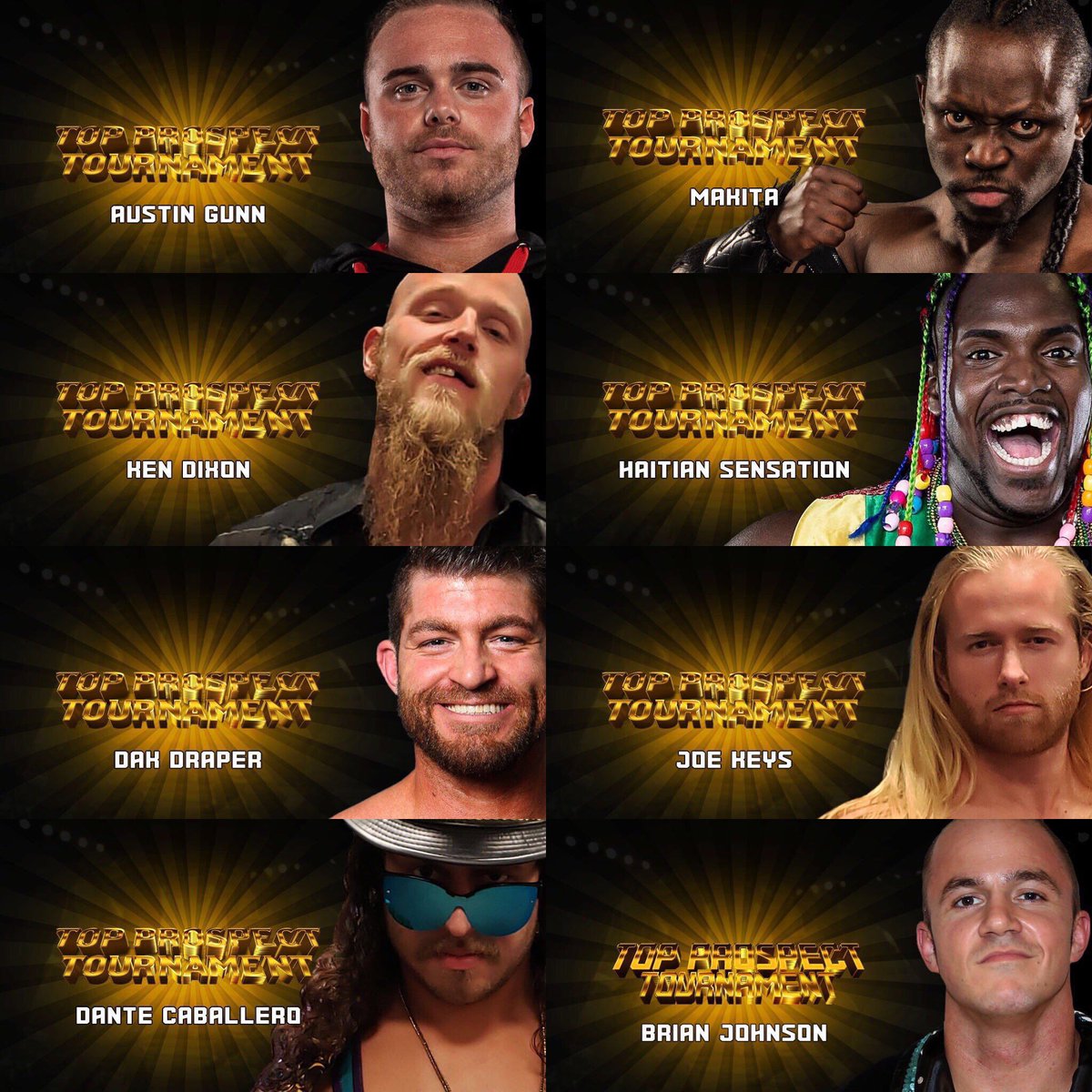 Matches:
1.Dante vs Keys
**1/2
2.Dixon vs Haitian Sensation
**
3.Johnson vs Gunn
**
4.Makita vs Draper
**1/2
Thoughts:
The Top Prospect Tournament is an interesting thing. There has been six previous tournaments and, of those, all but two of the winners are now with WWE. This includes Mike Kanellis, Hanson, Dijak, and Lio Rush. Of the other two, one is still being used inconsistently (Josh Woods) and the other is ROH World Champ (Taven).
The lineup this time around doesn't look nearly as promising, if I'm being honest.
Is this what happens when AEW, MLW, etc are taking up the best indie names? I don't know, but I can think of several stateside that aren't signed anywhere that could have worked here. On the plus side I actually know very little about the guys involved so maybe I'm wrong and will find someone new that I like...?
The first round doesn't bold well for that.
Really, everything here was okay but none of the matches nor the performers really stood out enough for me. I have a feeling that, no matter who wins, that they'll get one or two TV matches and otherwise remain on Future of Honor branded shows for a while. If I had to pick one guy that seemed most likely to break that prediction it would have been Makita but...well, he lost in the first round and is out.
I think another season of Dojo Pro would be much preferred than what this turned into, though I recently found out that there was some
shady
stuff going on with that whole program so perhaps the show can rot in purgatory...
Of course, fuck ROH's
owners
, too.
Go ahead and just skip these matches unless you're a diehard ROH fan (in which case you've already wasted time seeing them) and let's hope the second round is better.