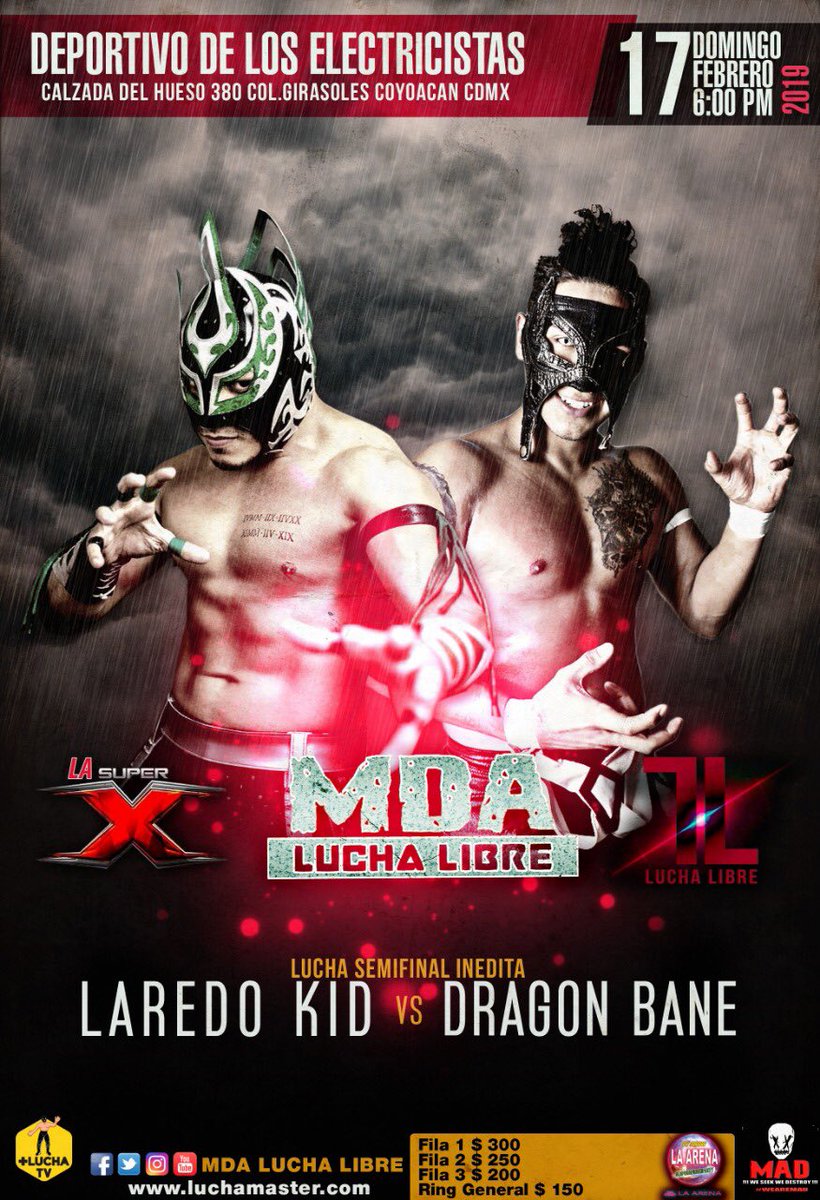 Match from MDA SUPER X 02/17
1.Aramis vs Aero Boy ***1/2
2.Laredo Kid vs Dragon Bane ***1/2
Thoughts:
So, I missed these somehow which was a mistake I had to fix seeing as these are four of my favorites in the lucha scene.
The first pull was very good with Aramis and Aero Boy going all out and getting their shit in. The dives were sick, as expected, and, outside a tiny bit of sloppiness, this was rather smooth and enjoyable.
The other pull here saw Laredo Kid, whom I hope gets signed to AEW soon, taking on the underrated Dragon Bane. Like the first match, this was very good and both workers came off looking good.
Consider checking these out if you're a lucha fan with some time to kill.