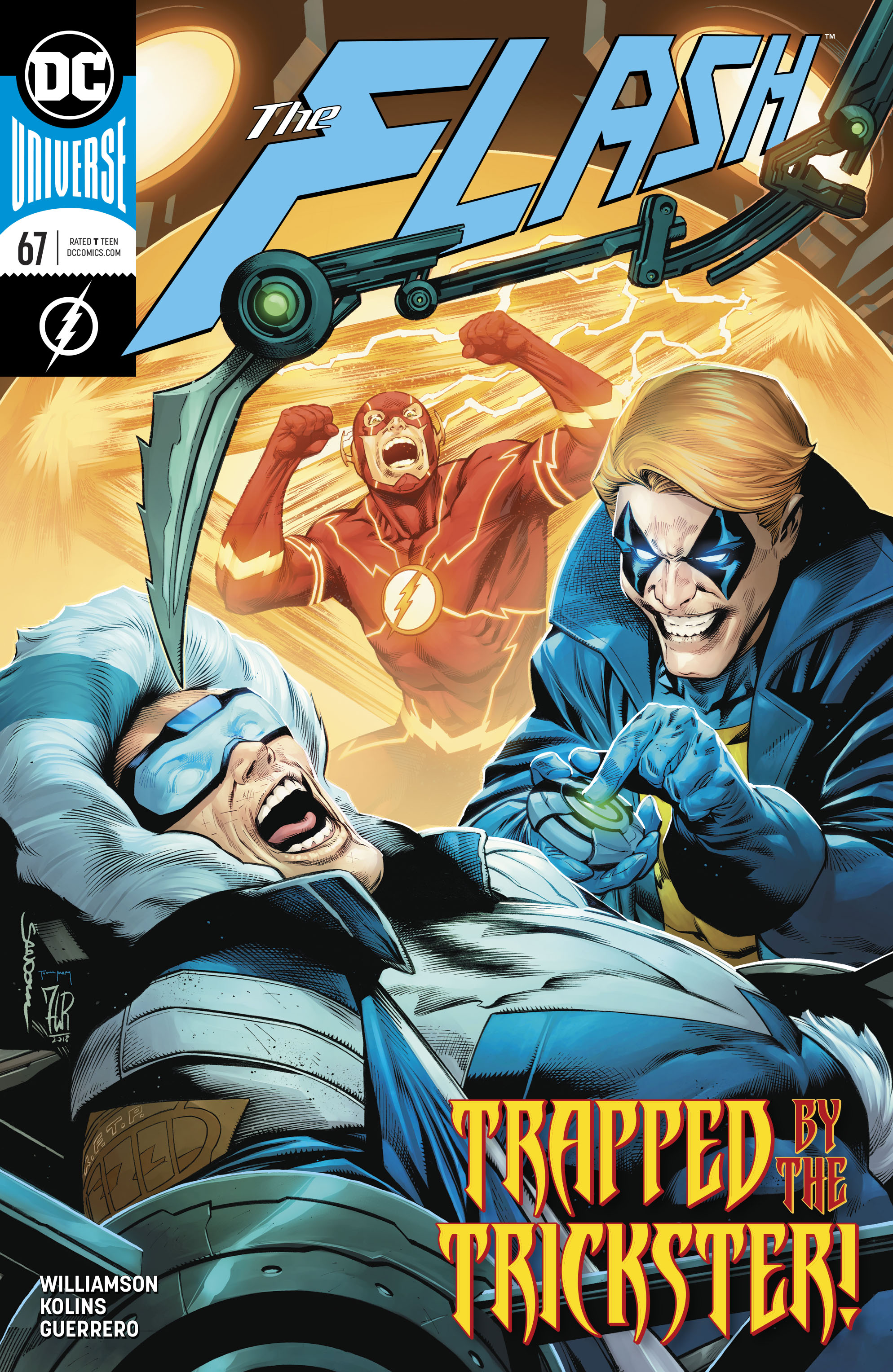 Since my return to reading comics, one ongoing series I've been wanting to check out was The Flash. I keep hearing great things, and Barry is one of my favorite characters. So, why not dig in with the first issue of a new arc?
First off, the art here was perfect for the plot. The story itself built into a perfect, haunting cliffhanger. Despite having not read any of the other Rebirth issues in this run, #67 was very newcomer friendly and I have seen several suggest this as a decent jumping in spot.
I'm very excited to see where this Trickster tale goes next, and I strongly recommend readers to pick this one up.
Rating: ***3/4