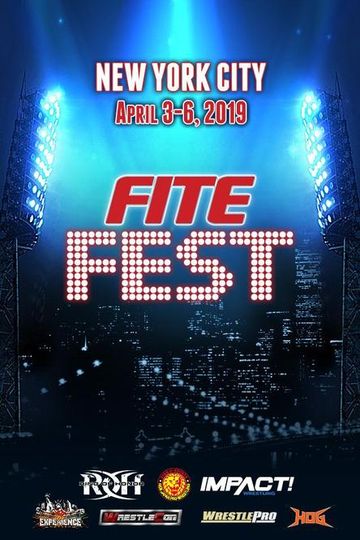 FITE has announced a major deal, called
FITE FEST
. The deal includes 20 events from Wrestlemania Week for only $119.99. That is over half off of the whole value of this set.
Remember to signup a new account and use
this
link to get a nice gift as a thank you.
Here's what's included:
Wednesday, April 3
8:30pm ET - WrestlePro Does Funny Money
Thursday, April 4
4:00pm ET - Westside Extreme Wrestling
4:00pm ET - Destiny Wrestling
7:00pm ET - WrestleCon Supershow
8pm ET - DDT Pro Wrestling
11pm ET - IMPACT Wrestling - United We Stand
11:55pm ET - Kaiju Big Battel
Friday, April 5
11:00am ET - WrestleCon US vs. The World
11am ET - SHIMMER
3:00pm ET - Rev Pro Wrestling
3:00pm ET - WWN Super Show - Mercury Rising
4:00pm ET - Stardom Japanese Women's Wrestling
8pm ET - Joey Ryan's Penis Party
Saturday, April 6
11:00am ET - Pro Wrestling Revolver - Pancakes and Pile Drivers
2pm ET - MoreThanMania.com 2019 Wrap up Party
6:30pm ET - Drags and Dropkicks
7:30pm ET - ROH G1 Supercard: New York City
7:30pm ET - WrestlePro vs. CZW
This price is only available through March 11th.