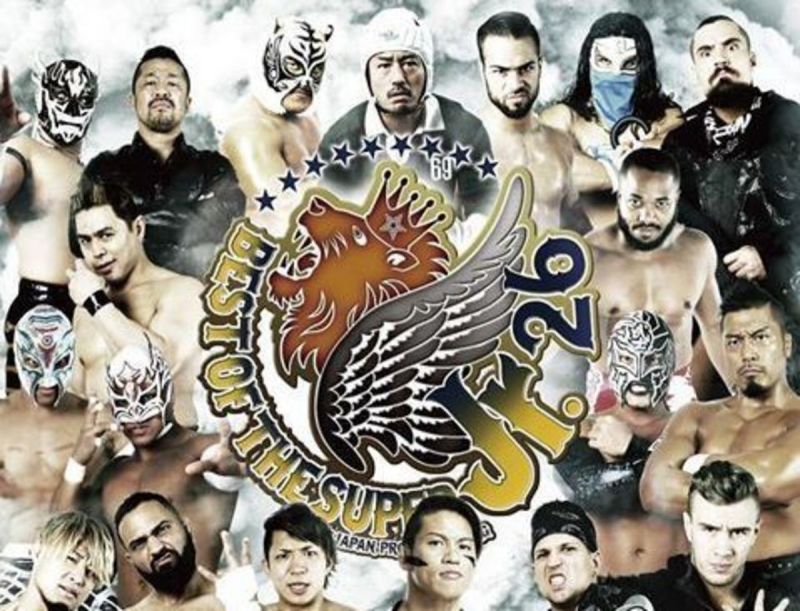 Matches from New Japan Best of the Super Junior 26 Week of 05/19
Night Six
1.Ospreay vs YOH ***3/4
Night Seven
2.Ospreay vs Phantasmo ****
Night Eight
3.Ospreay vs Bandido ****1/4
4.SHINGO vs Dragon Lee ****1/4
Night Nine
5.Dragon Lee vs Titan ****
6.Romero vs Phantasmo ***3/4
Thoughts:
This year's BOSJ tournament continues to provide high quality content, this week giving us six noteworthy pulls.

The first was a great, clean battle between the aerial assassin and the lesser member of RPG3K. YOH might not be as talented as his partner, but he's still a quality performer and he stepped up here.

The second saw Ospreay and Phantasmo put on a fantastic spectacle of a match. Phantasmo is a nice addition to the Bullet Club, and I'm sure he has a bright future.

Night eight had my two favorite matches of this BOSJ week.

Ospreay and Bandido killed it, and nearly themselves, in a spectacular outing that worked well as a symbolization of what the tournament is all about.

The main event saw SHINGO and Dragon Lee go to war in an equally as good contest as the one mentioned above. If not Hiromu, than SHINGO needs to be the one to take the title off of Dragon Lee. Note that this was a dream match of mine, as both are in my top 5 personal favorite performers list. I might still disagree with calling the former Dragon Gate ace a junior, but at least we get stuff like this as a result.

We close the week out with two matches from night nine.

The first was a fantastic lucha showcase that hit nearly every note to perfection. I'm glad Dragon Lee is getting such a spotlight right now, and I hope that stuff like this will further prove to New Japan that they should utilize CMLL a tad more often.

The last contest was another spectacle, mixing a lot of comedy with fun action and nice storytelling. Great stuff.

If you are behind on the tournament, or haven't even started yet, check these out and enjoy.