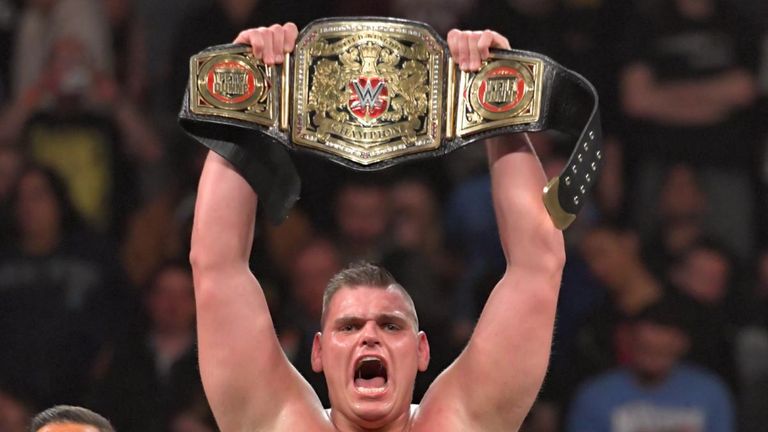 Matches from NXT UK
Episode 41
1.WALTER vs Devlin ***1/2
Episode 44:
2.NXT UK Title: WALTER(c) vs Dunne ***3/4
Episode 47:
3.Imperium vs British Strong Style ***1/2
Episode 49:
4.NXT UK Title: WALTER(c) vs Banks ***1/4
Episode 50:
5.NXT Tag Titles: Grizzled Young Vets(c) vs Moustache Mountain ***1/4
Thoughts:
I was heavily recommended to check the brand out again, so fuck it let's take a look. It sounds like the show has gotten into a groove finally and I'm using a free trial of the Network so I can catch EVOLVE's big show anyway.
The first pull was a selection I made simply because I wanted to see WALTER and Devlin face off again. While it lacked the drama and pageantry of some of their previous encounters, it was still a very good contest. Hopefully they're smart enough to book a rematch for a future UK TakeOver show, especially if it's in Ireland.
The second match was great, though far from their TakeOver war that saw WALTER take the belt, but the finish in particular soured the match a bit and held this back from being even better. I get them wanting to establish their version of RINGKAMPF, but you can have done it after the match via an attack and got the same heat without hurting the quality of this contest. Oh well, it's WWE.
Up third, we see RINGK...I mean, Imperium, taking on BSS. Another very good match but another with a shit finish. They added Wolfe to the party here.
Cool atmosphere and look for #4. A stepping stone defense with Banks being fed to the shark that is WALTER, though he got some good offense in for a while, at least. Good throwaway match.
Hey, look...we close with more bullshit. The fifth pull here was actually getting really good before they ruined it. Again, let the match finish and then have Imperium come in and look strong
My stance after taking another look is that NXT UK is fun and has gotten better, but still feels like a heartless version of the better Euro feds (like OTT and wXw) and features far too much interference spots in attempts to get cheap heat.