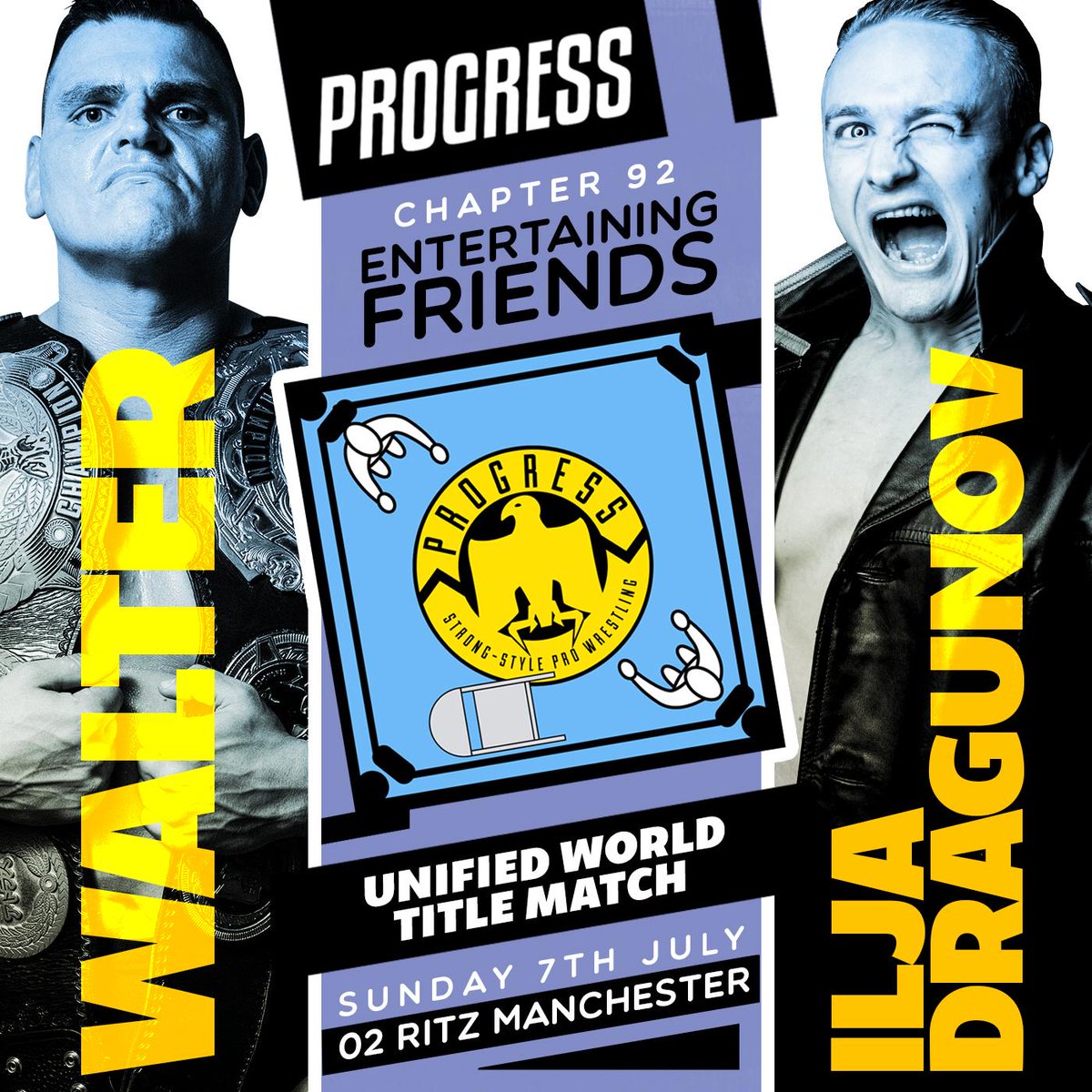 Match from PROGRESS Ch.92
1.PROGRESS World Title: WALTER(c) vs Ilja ****
Thoughts:
PROGRESS sold their soul to WWE to try to avoid the inevitable. I get it, since they were going to sign up all of these European workers one way or another and this way they at least still get to use them (for now). The punk feel has been diminished a tad as has some of that old aura. It's been pretty clear that they are in a rebuild of sorts, but when you're in that phase it helps to dig into your pocket and go with what has been proven to work.
In this case, this comes in the form of the 9th singles Ilja versus WALTER clash. It's the first in a PROGRESS ring, at least, but the point remains.
Gone are the days of the old PROGRESS, but it's current form at least still provides some bangers and it'd be doing a great disservice to the brand and the performers to ignore that.
One of the biggest feuds in European wrestling was on display here and it lived up, once more, to the hype and standard set by previous encounters. Ilja's resilient babyface work versus WALTER's kaiju style, working together to provide for another fantastic championship defense from the monster.
Yes, PROGRESS might be different these days but you'd be making a mistake in writing them off just as you'd be making a mistake in skipping this one.