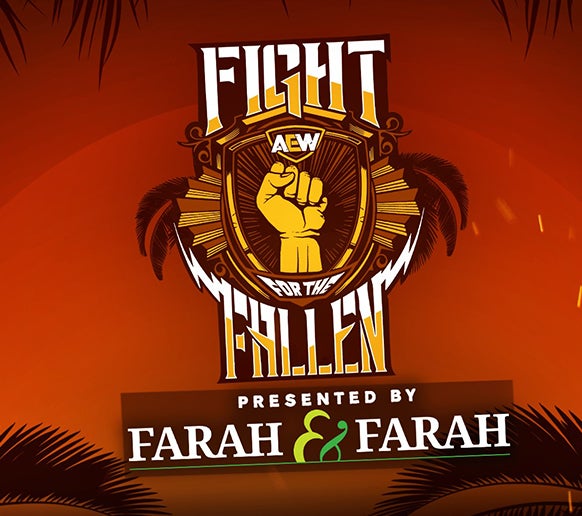 AEW's third show is coming in just a couple of days, so let's take a look at the who, when, and why.
HOW TO WATCH
Tune in to
B/R Live
this Saturday, the 13th, at 7:30 EST. The show will be airing
FREE
so there is little excuse not to check it out.
THE CARD & MATCH PREDICTIONS
-Sonny Kiss vs The Librarian, Peter Avalon
This is an interesting matchup to say the least and will serve well as a comedic preshow match. I'm expecting Kiss to get the win and I'm hoping this is more than just comedy as both are capable of decent work.
-Brandi Rhodes vs Allie
The video packages have shown me that Brandi appears to have gotten a tad better since the last time I saw her working. Allie is one of the best talents on the women's roster for AEW, though, and should get the win here. It should be decent but likely nothing major and unless they add an angle in it'll be ultimately forgettable.
-SCU vs The Lucha Bros
This has a lot of potential to be one of the best things on the card. CD is going to be ringside and hopefully doesn't end up getting involved much. I'll say the Lucha Bros get the win here and then we see the artists formerly known as the Super Smash Bros attack them all.
-Darby, Havoc, Janela vs Spears, Guevara, MJF
Spears and MJF will be involved in a bit of drama, Darby will try to kill himself, and we might see some form of retaliation from Cody either here at some point or on the show in general. I hope to god that the AEW guys are smart enough not to even mention Enzo in any form. I'll say the Guevara takes the pin from Janela here, but really this is a bit of a toss up.
-Adam Page vs Kip Sabian
Page wins in a match that surpasses expectations but one that everyone still largely forgets by the next day. It is what it is. Jericho might be involved here at some point.
-Kenny Omega vs CIMA
This is the match I'm most looking forward to. I'm going to actually say that CIMA gets the surprise win with this one and they set up a story of Kenny having trouble getting a victory in singles matches. I'm likely wrong. This random prediction was brought to you by a glass or two of whisky. This should be great!
-Cody & Dustin vs The Young Bucks
Cody has been booked so far in ways that work perfectly with who he is as a worker. Working against the Bucks is not something that works perfectly for who he is as a worker. I called the Cody/Dustin match an all-time classic, but I don't think this will be anything close to that range. At most, I'm thinking a very good, under four star match but I'd love to be proven wrong. Still, it'll be fun especially if they keep the bullshit to a minimum.


CLOSING THOUGHTS
Outside of announced matches, we also know that Jericho will have a live mic and that Allie and Bea are set to work some unannounced match. Thanks to TJP, we also know that joshi talent, Shoko Nakajima is coming in for the show. I'm thinking based off of that info that we'll see a three way match with the ladies and that Jericho will get heat for saying something very controversial.

Oh, and don't forget about Mox potentially showing up. They'll likely be setting up at least one more major match for All Out on this event, though I'll presume that it'll be Spears versus Cody. I'm also expecting more news on the other championships.

This show is a sleeper with a lot of potential. I think it'll largely be closer to Fyter Fest in quality than Double or Nothing, which would be fine really as this isn't supposed to be another A-show. The only issue I have with that is that the brand might already have their base largely locked in but they really should be aiming to win over any and all fans they can before the TV debut. Another Double or Nothing quality show would go a long way.