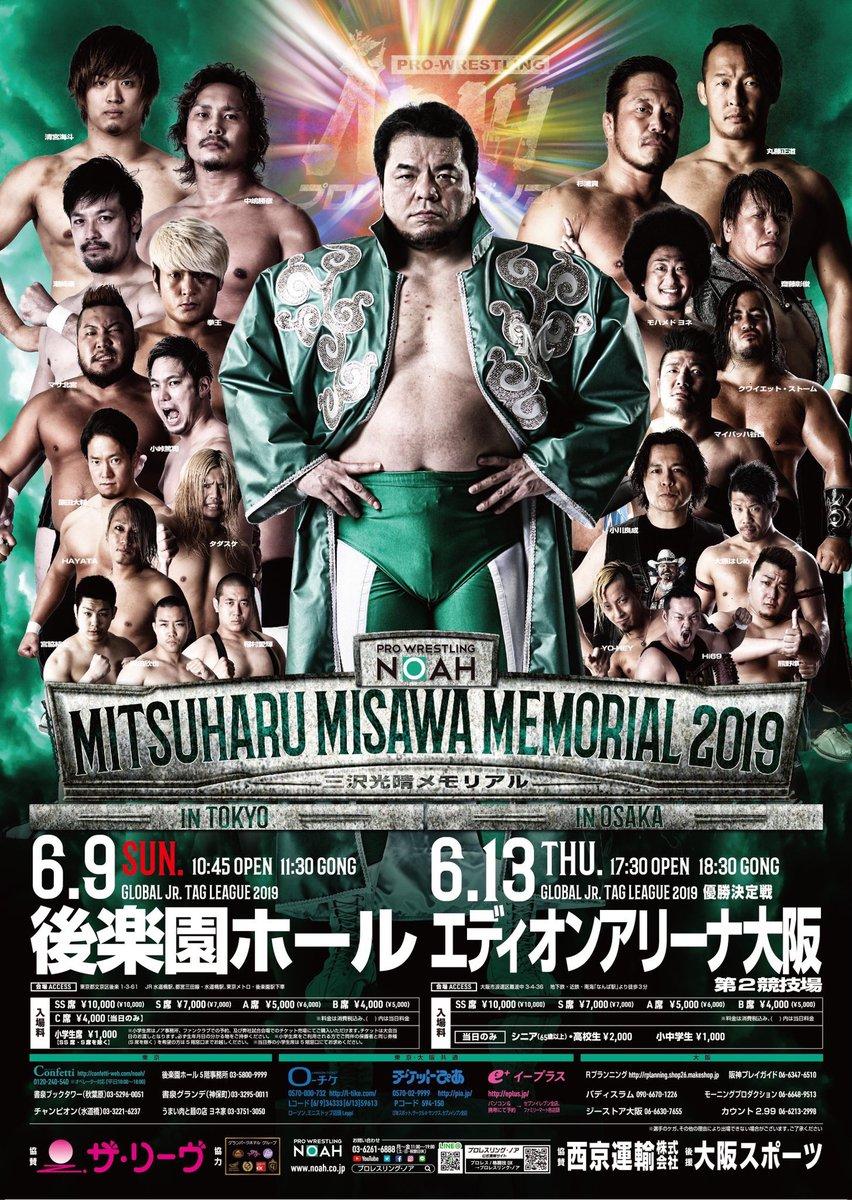 Matches from NOAH Global Junior Tag League Night Seven: Misawa Memorial Show
1.Marufuji vs Go ****
2.GHC Heavyweight Title: Kaito(c) vs Sugiura ****1/2
Thoughts:
Misawa, the best wrestler that ever lived, is given tribute here.
The first pull was truly fantastic, and I loved the story work involved. The finish was a bit abrupt, but they had murdered each other for 20 minutes, so a stiff lariat finish works even if it does seem a bit off in 2019.
This was the first time Go had beaten Marufuji in singles action.
The main event was a MOTYC. The underdog story continues, with Kaito once more showing that he is deserving of holding the GHC Heavyweight Championship.
I'm wondering if he can hold it for a year...
He has turned away Marufuji, Masa, Kenou, and now Sugiura since winning it from Takashi back in December.
Check both of these out!