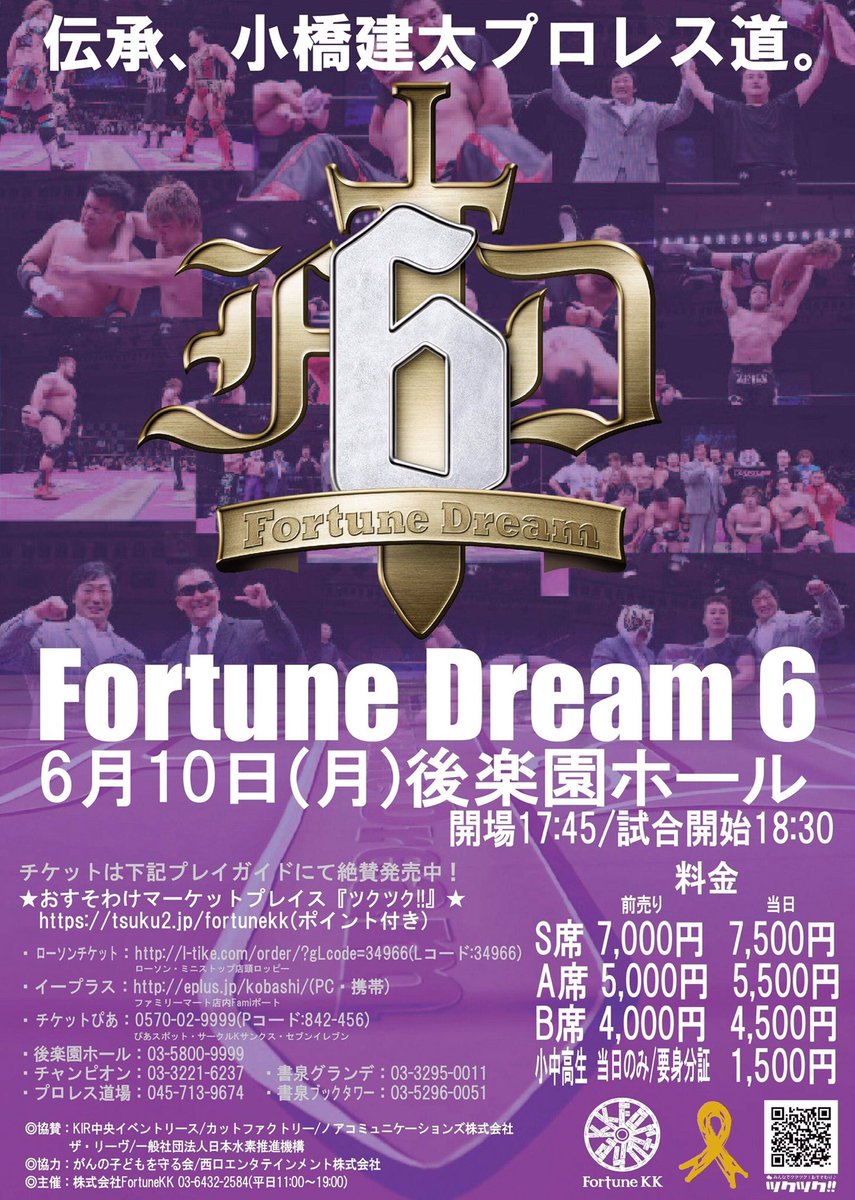 Matches:
1.Masa, Yuya vs Shoki, Towa **3/4
2.Meiko vs Nanae ***1/2
3.Higuchi, Okabayashi vs Go, Inamura ****
4.Kojima, Otani vs Sekimoto, Kamitani ***1/4
5.Shuji, Jake Lee, Sato vs Zeus, Taishi, Hino ***3/4
Thoughts:
I love these little events, so I'm glad that Kenta keeps producing them. I honestly wouldn't mind if it eventually became a full-time promotion, but that seems unlikely.
The first match felt a lot like a glorified, more elaborate young boys match but for an opener it worked well enough. Not unlike something you'd see open just about any puro fed.
The sole joshi match on the card was a pretty good, time limit draw encounter between two of the absolute best in the genre. A nice combination of strikes and technical work, coupled with selective use of big spots really worked well to make this a showcase match of sorts.
In the three spot, Okabayashi continued to pump out enjoyable content alongside a quality ensemble. Fantastic tag match. I'm a sucker for stuff like this, and the work between Oka and Go was especially fun while it lasted.
So far, this show is more than living up to my expectations.
We get an in-ring, talking segment with Akira and Kobashi, but since my Japanese is absolutely awful I'm skipping it.
The semi was a fun tag, with Otani surprisingly being more lively than usual. I loved his section against Sekimoto as well as the usage of Big Japan's Kamitani here. Fairly good match in general, keeping the show moving along nicely.
We closed on a good note, with a high quality six-man. Of course, we got the required chop battle in front of Kenta here, but really overall this was just a great match with everyone getting a chance to shine and 20+ minutes of straight action.
You could actually call this a good intro-to-puro event. With talent from nearly every Japanese promotion on display, working fun matches in honor to the living legend, Kenta, Fortune Dream remains a unique experience. Go ahead and give this one some of your time.
Overall Rating: 75/100%