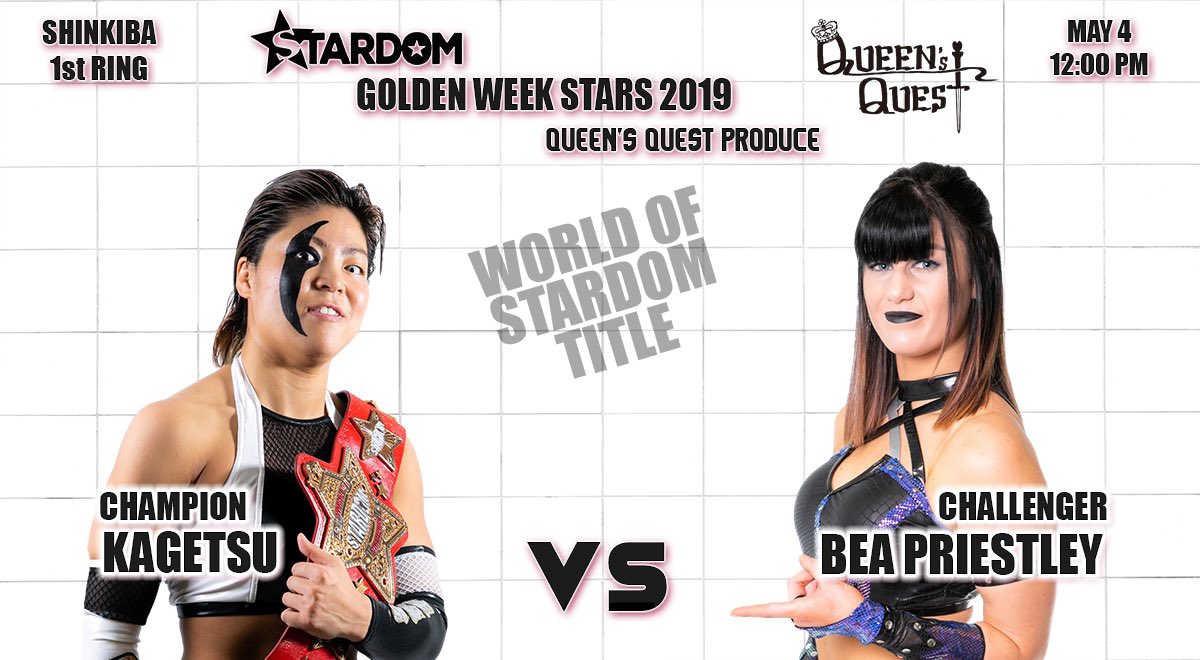 Matches from STARDOM Golden Week Stars 05/04
1.Momo vs Toni ***1/2
2.World of STARDOM Title: Kagetsu(c) vs Bea ***3/4
Thoughts:
Politics in wrestling suck, but they are what they are. I'm actually surprises Storm is allowed to work STARDOM gigs at all, though and on the bright side these two matches were very fun.
The first pull was a pretty good contest between two of the best workers in the world, though I would have preferred a clean finish. Momo is my top women's wrestler of the year right now (I'll put up the list soon) and even with the politics bs, they both made this work.
The main event was the big surprise. Kagetsu's reign has been a bit underwhelming to be honest, and Bea is a decent hand but I've never been fully impressed. She stepped up big here, though. They both did. Kagetsu went out strong, and Bea looked fully deserving of holding the red belt.
Go ahead and check both of these out.