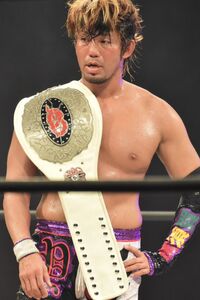 Matches:
1.Brave Gate Title: Susumu(c) vs UT ***3/4
Thoughts:
We've arrived at the Dead or Alive coverage. I'm interested in seeing how much of the show actually airs on Cutting Edge. Check out my full review of the special event
here
.
This is a great, engaging championship match worth your time. If you missed it on DoA, check it out now on Cutting Edge.
We get clipped coverage of the King of Gate tour to close things. Cutting Edge has quickly become one of my favorite wrestling shows and is really a must-see series. Do not sleep on this.
Overall Rating: 85/100%